Virtual Book Tour in the Blogosphere and on Social Networks
Take your book on a whirlwind world tour – even if you're too busy to leave the house! Scroll down to "Product Details" to learn how a Virtual Book Tour can put your book in front of thousands of readers via social networking at the Blogosphere.


5 hours with a
Book Marketing Specialist


can really make all the difference Details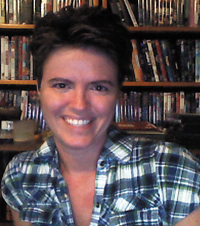 A word from an author about the Virtual Book Tour.
I have learned so much while publishing my book with Outskirts Press. Not only has my book been sold on major retail websites, the marketing choices I have available are outstanding! I have never seen so many ways to market a book with any other self publisher! They did great work on my book trailer as well as various emails, providing tips for promoting my book. The Virtual Book Tour has really helped - putting my book out there on other readers' blogs helps for exposure. I now have my second novel sent to Outskirts Press and can't wait to see this finished product!

Kelli Sue Landon
Service Details
What is a Virtual Book Tour?
A Virtual Book Tour is very similar to a physical book tour. However, instead of loading up copies of your book and driving from bookstore to bookstore and radio station to radio station to promote, you and/or your book can make "appearances" on blogs and social networking sites such as Facebook, Twitter and YouTube – while you stay put in the comfort of your own home.
If traveling to promote your book in person is not currently an option for you, a Virtual Book Tour is a quick, cost-effective way to instantly promote your book on a variety of high-profile venues. Venues that could result in valuable book reviews and interview opportunities.
How does a Virtual Book Tour work?
Outskirts Press uses the power of the blogosphere to announce your Virtual Book Tour to the world. Avid readers who are connected via social media such as Twitter and Facebook and others will "meet" you and get to know your book through this announcement.
You'll receive a Virtual Book Tour Packet, complete with any material and information you need to immediately follow up with interested parties, so you can schedule your "appearances" on their blogs, websites or social networks.
While "on tour," you'll be spotlighted on our blog, which is cross-promoted publicly to our many followers on Facebook and Twitter.
Outskirts Press will help you register with a clipping service, which tracks all of your book's blog appearances. Each time your book is mentioned anywhere on the Internet, you'll receive a notification so you can follow the buzz about your book in real time!
How will I benefit from a Virtual Book Tour?
The Virtual Book Tour Packet includes everything you need to make the most of your opportunities on blogs and social media, along with instructions on how to use it.
Bloggers and other social media movers and shakers often schedule book reviews or author interviews based on the information they receive via your Virtual Book Tour.
A Virtual Book Tour is instant. No need to wait until your schedule is clear: You can start "touring" today!
This virtual tour is a simple, quick and cost-effective way to circulate yourself and your book via social media when you're too busy to load up the car with hardcopies and drive your book to various media outlets yourself.
The clipping service feature allows you to immediately follow up with each blogger, as well as comments on their blogs, so you can have meaningful interactions with interested readers. Interactions like these can help you build a loyal readership! 
Unlike a physical book tour, your Virtual Book Tour is a permanent part of your Web presence. Your tour stays archived and available for Internet searches forever.